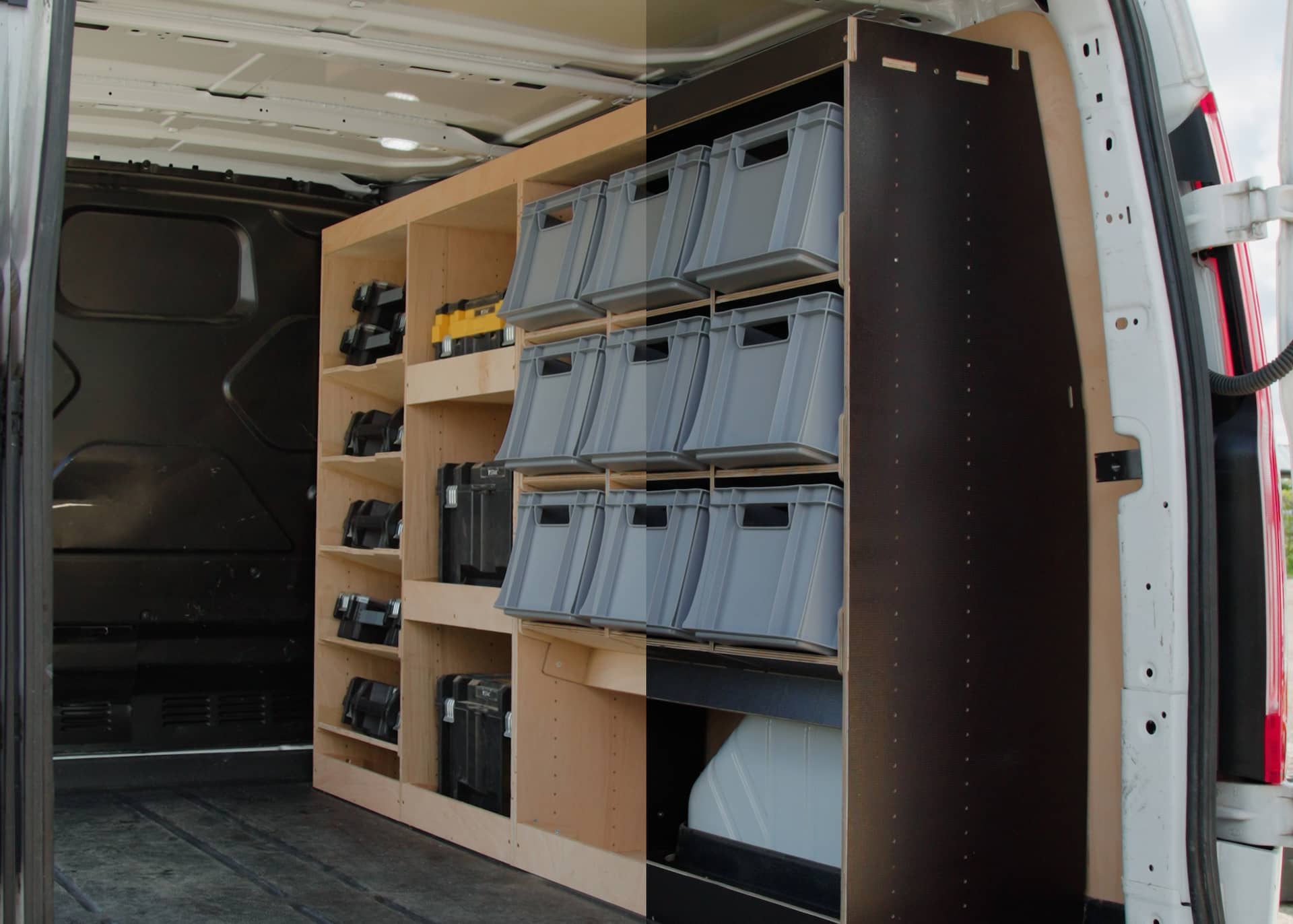 Our Services
Van Racking

Experience optimized storage with our modular, patent-pending van racking systems. Efficiency redefined.

False Floors

Unlock hidden storage potential with our versatile false floors, featuring optional lockable van drawers and security vaults.

Bundles

Create your perfect van layout with our flexible Bundles. Our intuitive bundle builders makes customization a breeze.

More

Discover our diverse range of extras and modules. Enhance your storage capabilities for optimal efficiency.
Sides & Doors Protection

Enhance and protect your van's interior with our sides & doors ply lining. A perfect partner for our racking systems.

Floor Protection & Upgrades

Safeguard your van's floor with our robust floor ply lining & upgrades. Choose superior durability with our phenolic-coated options.

Insulating & Carpeting

Boost your van's comfort and appeal with our insulating and carpeting services, ensuring optimal temperature control and a polished look.
Uncoated Plywood

Benefit from an optimal strength-to-weight ratio with our 12mm exterior grade ply. A budget-friendly choice for reliable durability.

Phenolic Mesh Plywood

Upgrade to our 12mm resin-coated ply with enhanced durability, stain resistance, and easy cleaning. A superior choice for demanding work environments.
Which setup is right for me?
Choosing the right van setup can be a game changer for your trade. Whether you're a plumber, electrician, or in another field entirely, the right organization can significantly boost efficiency and productivity. Explore our recommended layouts crafted with your specific trade needs in mind. Discover the setup that transforms your workday, tailors to your tools and materials, and lets you focus on what you do best.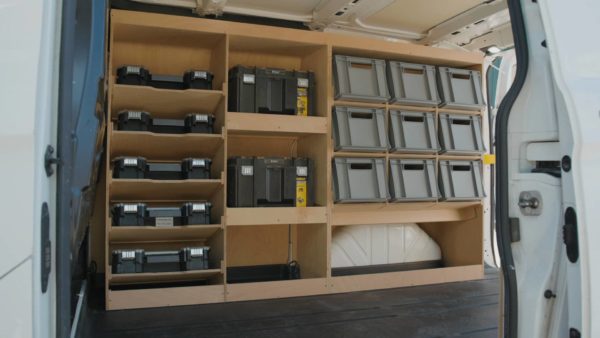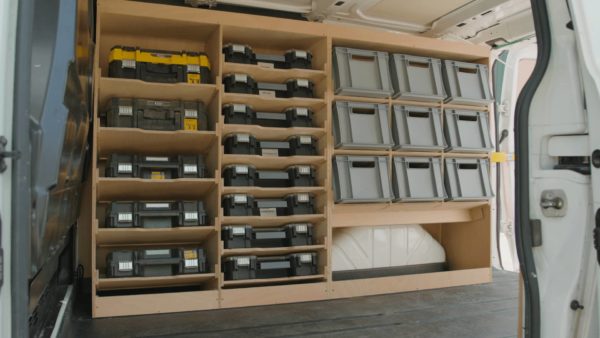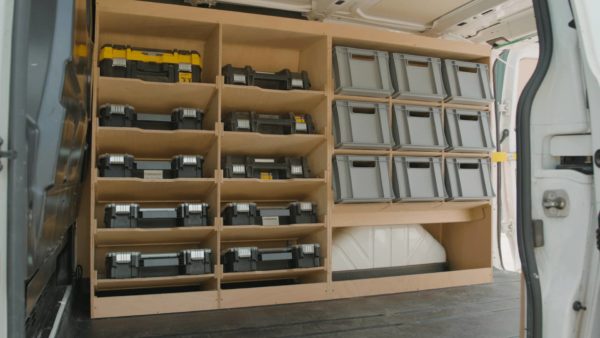 Answering your questions
Explore our system for a comprehensive understanding of our patent-pending, modular van racking solutions. Uncover how we deliver efficiency, flexibility, and durability tailored to your needs.

Read More

Dive into our recommended layouts to find pre-designed, trade-specific setups. Discover the layout that aligns with your unique work demands and optimises your van's storage potential.

Read More

Browse our installation guides for instructions on how to implement our modular van racking solutions. Equip yourself with the knowledge to create your ideal workspace.

Read More
For our fill list of Frequently Asked Questions (FAQs) please visit the link below
FAQs